FIFO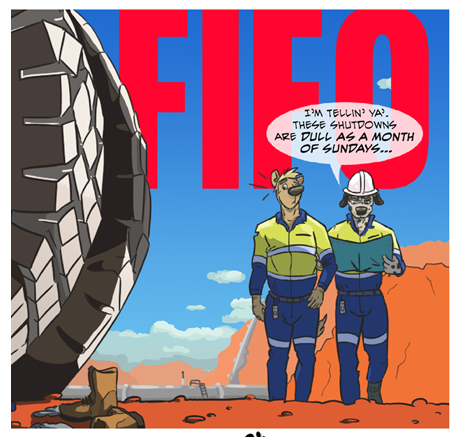 FIFO work is not for the faint of heart. Long hours in remote locations. Red dirt caked and 40c+. Forever being pulled from home and floating back to a world that moves on without you. Certainly not a delicate environment.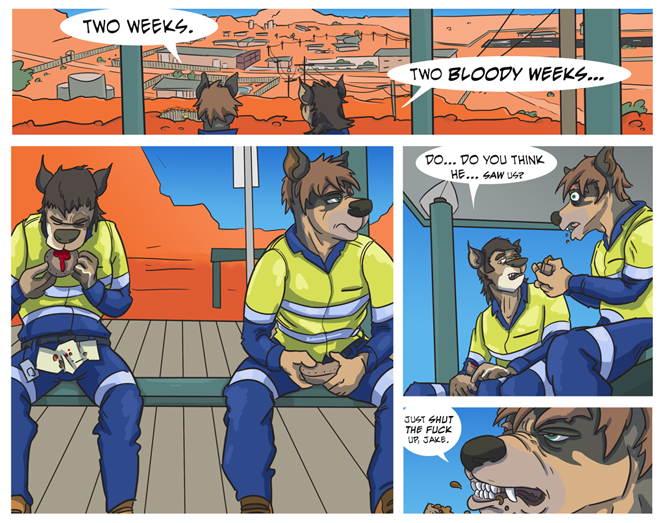 Logan is a closeted and conflicted dog who works in Fly-In-Fly-Out mine sites. He and the men around him struggle with the foibles and anxieties of trying to find connection in an isolating place. After some no-strings sex with one co-worker, the intervention of another co-worker forces Logan to have to start thinking longer and harder about how he relates to the men around him. Can "just helping a buddy out" lead to anything else? Is Logan, or anyone he knows, ready for that?
A comic-dramatic exploration of perceptions of identity and behaviour among rural Australian men that have sex with each other.
The comic is currently in it's complete form, with hard copies TBA
you can also follow my Twitter for more strips and other stuff and/or support me on Patreon at the addresses below:
https://www.patreon.com/brokowski
https://twitter.com/Stickshifter1
Proofing and editing assistance by KangaRube, a writer on Minotaur Hotel.