Cheer Up, ROLF!
Rolf is in a jam. The death of his mother and departure of his longtime boyfriend, has him unmoored from the life he once knew. With nothing left to remain for at home, he hits the road towards the big city, pursuing his dream of an art career. But will it all be so easy?
Join Rolf, a deeply depressed koala, as he navigates the madness of the urban sprawl, and the often nefarious creature who inhabit it.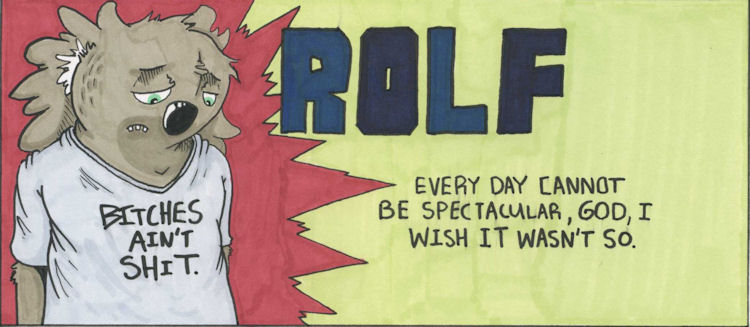 Approximately 10 Years ago, I completed this, my first long form comic, putting it out on a long defunct tumblr page and selling xerox copies out of the trunk of my car. I've dredged the corpse out of an old hard drive and complied it here for public consumption. While the drawings are a bit primitive (except the brief period a guest artist took over, thank you Joe, wherever you went.) I think some of the comedy still holds up.
Comments
Log in with itch.io to leave a comment.
>Make a cool new kangaroo drawing.
"Nice dog."
"It's a kangaroo, you fucking douche."
I feel that. :'c